Our Academic Programs
The Abiding Love International School of Ministry offers an educational program leading to the award of:
Certificate in Biblical Studies (30 credits)
Associate of Arts in Ministry (60 credits)
Bachelor of Ministry (120 credits)
Requirement:
Applicant for admission for Certificate in Biblical Studies will be required to complete 10 courses with approximately 9 weeks of classes and additional 10 courses are required to earn an Associate of Arts in Ministry. Therefore, a total number of 60 credits are required to fulfill the requirements for the award of an Associate of Arts in Ministry degree. For the Bachelor of Ministry degree, the candidate is expected to earn additional 60 credits after obtaining the Associate degree. The majority of available core and elective courses are listed below. The requirements for each degree, including full lists of available courses, are in the Students Handbook (www.vision.edu/support/handbook_extension.pdf). As indicated in the Handbook, Students who have previously taken relevant Bible courses with proofs will be able to transfer credits for such courses from recognized sources to our program.
Courses and class schedules:
Classes will be offered in person under a class-room situation. Classes for each course will take place weekly or bi-monthly and will consist of 9-10 classes of two hours duration. All classes will take place at the school premises at Abiding Love International Fellowship, 210 Genesee Street, Trenton, NJ 08611.
The following is a sample of available courses:
Certificate in Biblical Studies (Core & Elective Courses)
BI 100: Hermeneutic: Introduction to Bible Study 
BI 102: New Testament Survey 
BI 201: The Gospel of John
RS 101: Dynamic Christian Foundations
RS 102: Christian Life 
RS 109: Spiritual Formation: Journey to Wholeness
RS 103: Introduction to Communications: Evangelism Perspective 
RS 219: Christian Character Development
CC 100: Sociology of Marriage and the Family Life 
BI 109: The Book of Matthew 
RS 111: Kingdom Living 
PC 100: Practicum: Servanthood/Ministry of Helps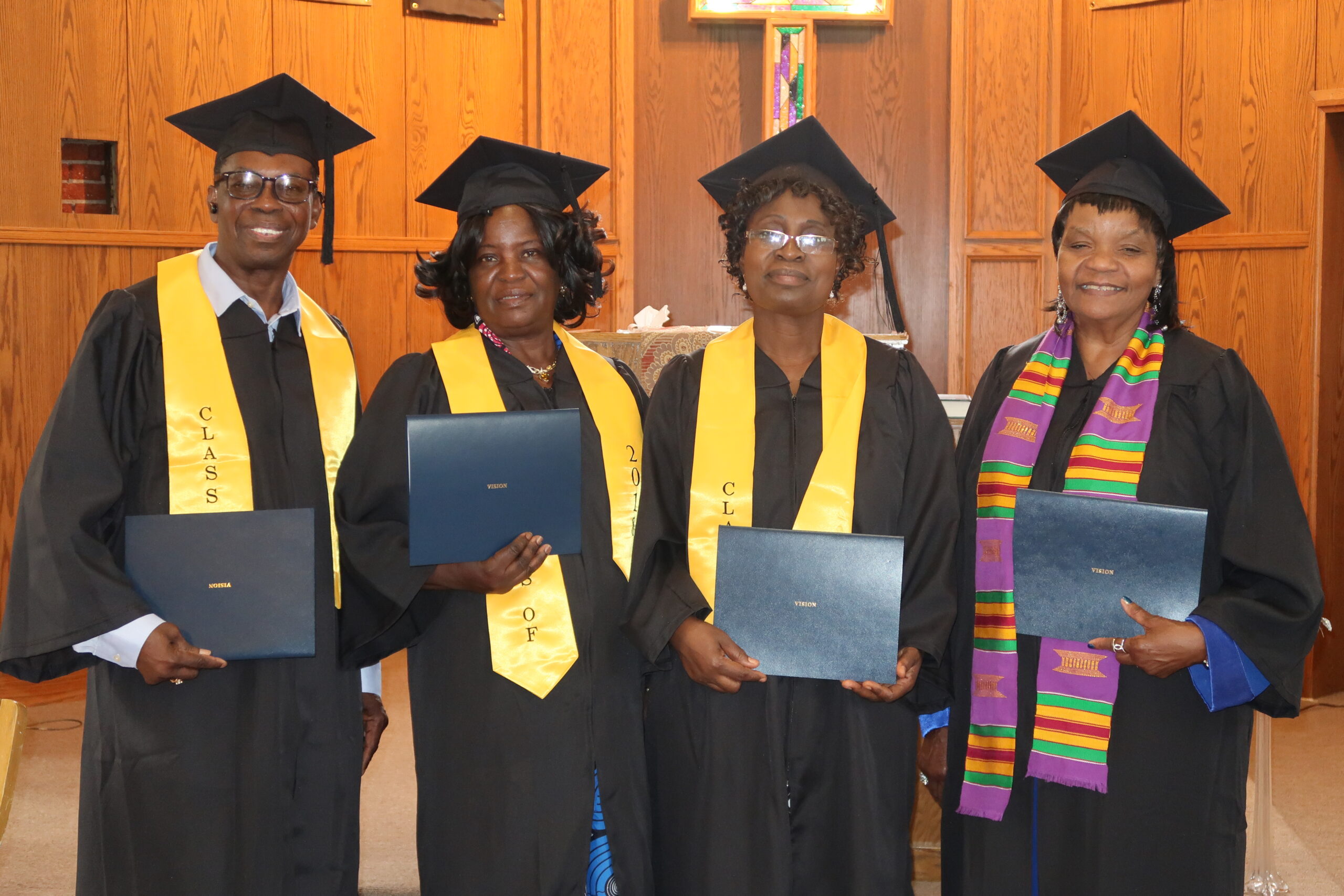 Associate of Ministry (Core and Elective Courses)
BI 101: Old Testament Survey 
BI 103: Pentateuch 
BI 202: The Book of Acts
RS 105: Theology of Worship 
CC 201: Introduction to Psychology: Christian Counseling Perspectives 
RS 209: Faith Dynamics 
RS 212: Speech and Communication: Homiletic 
BI 201: The Gospel of John 
RS 201: Authority of the Believer 
RS 205: The Healing Covenant
PC 200: Practicum: Stewards in God's House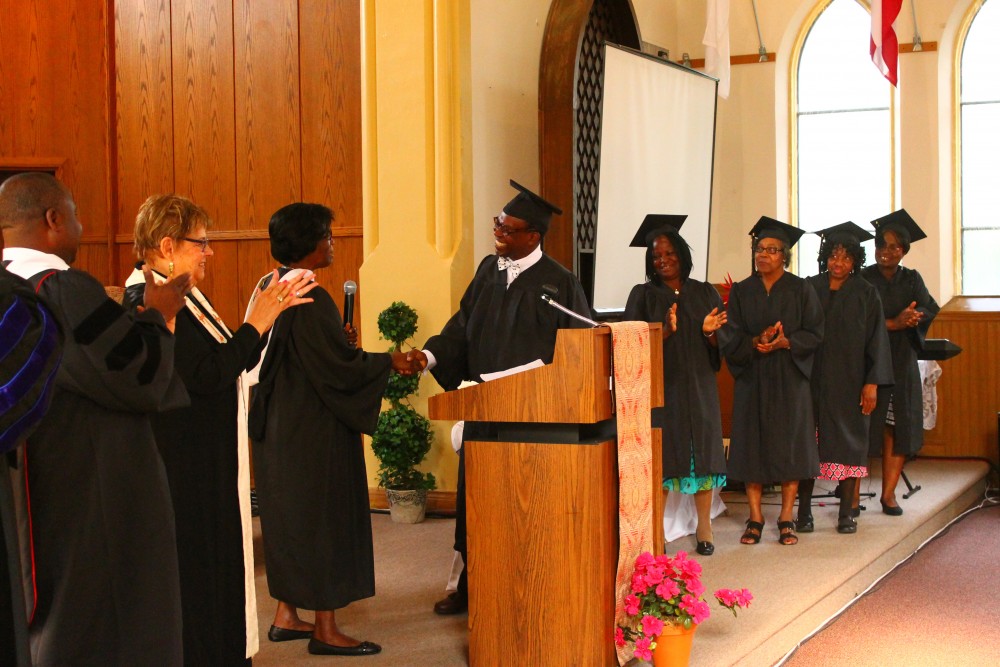 Intermediate Year (Core and Elective Courses)
BI 223: Ephesians
BI 302: Major and Minor Prophets
CC 301: Self Concept: Studies in Biblical Inner Healing
RS 200: History of Civilization I: Church History Perspectives
RS 217: Introduction to Charismatic Theology
RS 301: Pastoral Ministry
RS 304: Introduction to Leadership
RS 305: Introduction to World Missions
RS 314: Principles and Philosophy of Church Growth
RS 350: Dynamics of Revival
RS 300: Practicum: Practical Ministry
RS 307: Finding God's Will
Bachelor of Ministry (Core and Elective Courses)
BI 400: Advanced Hermeneutics
RS 442: Church Growth and Development
BI 405: Authenticity and Authority of the Bible
RS 444: Advanced Christian Worldview Studies
RS 435: Christian Theology 
RS 419: Systematic Theology
RS 436: Ecclesiology
RS 437: Christology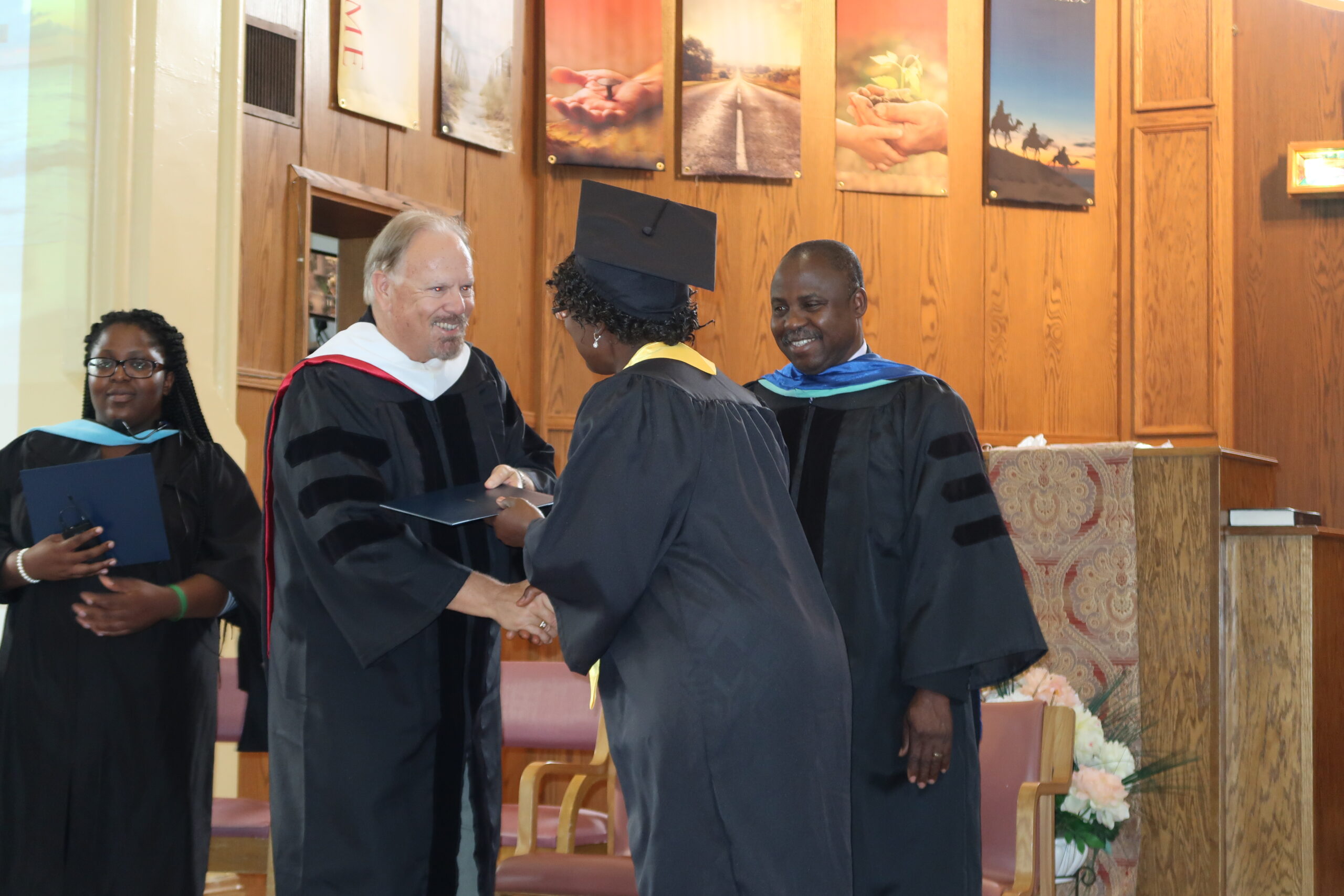 RS 438: Eschatology
RS 439: Pneumatology
CC 402: Crisis Counselling
RS 440: The Challenge of Leadership
Students are allowed to register for at least one of these courses at a time, although registration for two or more classes is advised.
Fees:
Application Fee (one-time payment) = $50.00
Tuition per credit hour = $65.00